Description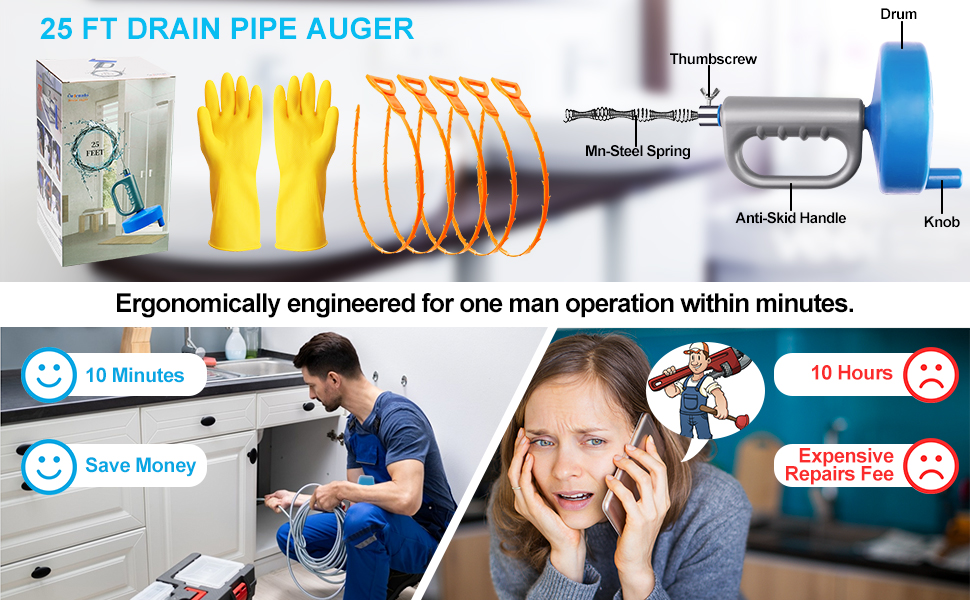 How to use ?
Hold the handle and extend the tip into the pipe;

When stretched out to the bottom, pull it from up and down and rotate a few times, feeling something to be hooked, lift it up slowly;

Pull out the dirt and clogs. If you clean up once is not clean enough, you can try again from scratch several times.
NOTE:
Strength must be moderate

The plastic sink snake's teeth are a bit sharp, please be careful